Medical negligence cases are often filed against physicians, including primary care physicians, oncologists, obstetricians, and other specialists. However, a medical malpractice lawsuit could be filed against any type of medical provider, including a radiologist. Due to the nature and purpose of radiology in the hospital setting, these lawsuits typically involve alleged medical negligence that occurred during the diagnostic process. In some cases, these errors may even lead to wrongful death, in which case the surviving family members may choose to consult a medical lawyer in Annapolis, MD.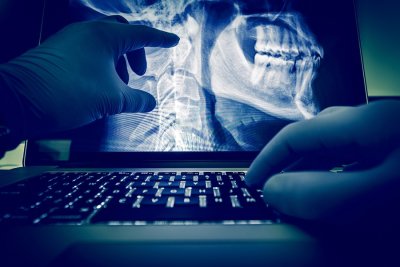 Absent Diagnosis
One of the most common medical radiology errors is the failure of a radiologist to diagnose the problem. Radiologists are responsible for carefully analyzing medical images, such as X-ray images, computed tomography (CT) scans, and magnetic resonance imaging (MRI) scans. They are specially trained to look for abnormalities, including abnormal lesions, possible tumors, and internal damage. In some medical negligence cases, the plaintiff alleges that the radiologist failed to diagnose the condition. This may result in the patient being diagnosed at a later time. Depending on the specific diagnosis, the delay in obtaining medical treatment for the condition can lead to serious—perhaps even fatal—consequences.
Misdiagnosis
Another common radiologic error is a misdiagnosis or inaccurate diagnosis. For example, a radiologist may wrongly conclude that a malignant ovarian tumor is instead a harmless ovarian cyst. This can result in the delay of oncologic care, which will likely worsen the prognosis of the patient.
Diagnostic Equipment
Medical radiology relies on the protocols-driven use of highly sensitive, specialized equipment. Diagnostic equipment must be properly maintained for it to work in the manner intended. It must also be used in a specific manner. If a radiologist or radiology technician fails to maintain the equipment or operate it correctly, the patient's health may suffer as a result.
Medication Error
Medication errors often occur at pharmacies and in patients' treatment rooms. However, they can also occur in the radiology department. Radiologists must sometimes administer contrast dyes and other substances. They may also need to ensure that a diabetic patient is properly connected to an insulin pump during the scan. If the proper care is not exercised, medication errors can occur that may jeopardize the patient's well-being.