News & Insights
How to Prepare for Your Meeting with a Medical Malpractice Lawyer
If you or a loved one has been the victim of medical malpractice in Anne Arundel, Charles, or Prince George's County, you should be aware that deadlines may apply to your claim. A deadline for medical malpractice cases is known as a statute of limitations. If the statute of limitations expires before you have an attorney file a claim, you forfeit your right to do so. But you shouldn't necessarily rush straight to a lawyer's office after leaving the hospital. First, take some time to prepare for your initial consultation.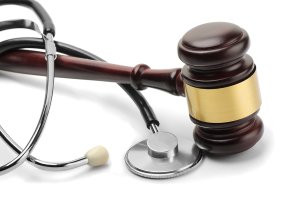 Summarize Your Case
Your attorney will need a great deal of information about your case in order to advise you properly. To organize your thoughts, it can be helpful to write a summary or a timeline of the events that occurred. Write down the highlights of your case, such as when you first observed symptoms or complications, when you sought medical care for these complications, what your diagnosis was, and what your treatment recommendations were. Briefly explain any medical errors you may attribute to your healthcare providers. For example, a doctor may have failed to inform you that a chest x-ray revealed a potential abnormality, which resulted in a delayed cancer diagnosis.
Make a Few Lists
After you've summarized your medical malpractice case, write a list of the full names of all of your healthcare providers. You can also include their contact information and the name of the hospital at which you received care from them. Then, write a list of questions you have for your attorney. Many prospective medical malpractice plaintiffs ask questions such as whether the attorney has prior experience with these types of cases, what the outcomes of those cases were, what the merits of their own cases are, and whether the lawyer is prepared to demand a settlement.
Collect Relevant Paperwork
Your attorney will need evidence that medical mistakes or negligence occurred and that you suffered damages as a result. You can start by providing copies of your medical records, medical bills, and any written correspondence with your healthcare providers or insurance company regarding the case. You should also provide proof of other losses, such as lost wages, that you incurred as a result of your injuries.
If you or your loved one needs a medical malpractice lawyer, Paul Weber may be able to help. He has recovered millions of dollars for his clients. While nothing can alter the life changing impact of such an injury, Annapolis law firm Hyatt & Weber is committed to helping you obtain maximum compensation. For a complimentary consultation, call 888-901-3523, fill out our contact form , or send an email to pweber@hlaw.com .