News & Insights
What to Do if Medical Negligence Leads to a Loved One's Death
It can seem impossible to move forward after the loss of a loved one. When a wrongful death has occurred, family members often feel that they must pursue justice on behalf of their loved one. And if the decedent provided financial support, a wrongful death lawsuit may even be necessary. It's unlikely that you'll contact a wrongful death lawyer in Annapolis, MD, immediately after the funeral. However, you should do so as soon as you are able because deadlines do apply. If you wait too long to consult a lawyer, you may forfeit your right to file a claim.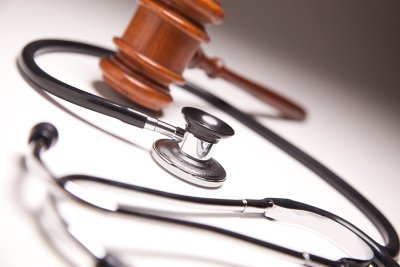 Identify the Parties
While reviewing a case, medical negligence lawyers consider the potential parties in a lawsuit. The defendants are the individuals or entities who are being sued. A wrongful death lawsuit may name multiple defendants, such as the hospital or nursing home, treating physician, pharmacist, or radiologist. The plaintiffs are the individuals who are filing the lawsuit. Strict rules dictate who may file a wrongful death claim. Usually, the decedent's surviving spouse or children file the lawsuit. To determine appropriate plaintiffs, the lawyer may need to know whom the probate court has appointed as the representative of the decedent's estate.
Determine the Damages
Damages refer to the plaintiffs' losses for which compensation is sought. A wrongful death lawsuit can seek economic and non-economic damages. Economic damages may include the decedent's medical bills and funeral costs. They may also include the decedent's lost wages and loss of future support of the family. Non-economic damages are more difficult to calculate. They can include the pain and suffering of the decedent and the surviving family members. Non-economic damages can also include mental anguish, loss of consortium, and loss of guidance and nurture.
Support the Litigation Efforts
Your medical negligence lawyer will do the heavy lifting required for a wrongful death lawsuit. However, you can support the litigation efforts by keeping careful records of the decedent's final expenses. Your attorney may also recommend that you shut down your social media accounts for the time being. Regardless of your privacy settings, the counsel for the defendants will attempt to use all available information to discredit the case.