Eastport Infill: Residences Replace Bus Company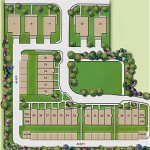 Project: Boucher Place
Goal: Client sought to redevelop a commercial bus company site with a residential planned development.
Strategy: Hyatt & Weber, P.A. assisted Basheer & Edgemoore through rezoning, development approvals, homeowners association documents, tolling extensions, and permitting for its Boucher Place residential planned development in Annapolis' Eastport neighborhood. From the inception of the project, the firm worked with elected officials, administrative staff, and local residents regarding the site design. A rezoning was obtained through legislation adopted by the Annapolis City Council. Applications for the residential planned development followed. Hyatt & Weber negotiated easements with adjoining neighbors to facilitate the site layout and to streamline the approval process. Particular scrutiny was applied due to the site's location in the Critical Area overlay. After public hearings before the Planning Commission and the Board of Appeals, the City approved the 32-unit redevelopment of the site to contain a mix of townhouses and single-family homes. After the subdivision was finalized and the site design was approved, the firm worked to secure extensions and tolling to protect the client's entitlements. Hyatt & Weber, P.A. prepared the homeowners association (HOA) materials and handled permitting issues as the project moved to break ground.
Results: The Boucher Place residential planned development in Annapolis' Eastport community homes are filled with new families, plus, with the Chesapeake Bay and its tributaries practically in Boucher Place's backyard, they have all the access they want to boating, fishing and other water recreations.