Personal injury law refers to the legal remedies available to individuals who suffer harm because of another person's wrongful conduct. Personal injury lawyers in Annapolis handle a wide range of cases, but all claims are governed by Maryland law. Personal injury attorneys fight to ensure that victims who have been hurt are compensated for medical expenses, lost wages, and emotional and mental anguish. Always consult directly with a law firm to discuss the details of your individual case. Here is a helpful guide to some of the different kinds of personal injury claims.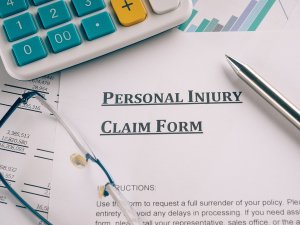 Car Accidents
Auto accidents are one of the most common kinds of personal injury cases and encompass accidents with other consumers' cars as well as collisions with commercial trucks. A personal injury lawyer generally files a case if another driver's negligence caused a victim to experience serious injury. Injuries can encompass everything from traumatic brain injuries to spinal injuries to serious emotional distress. Other common injuries include whiplash, concussion, neck injuries, and psychological problems such as sleep disruption and mood swings.
Medical Malpractice
Medical malpractice lawsuits stem from a physician's failure to follow the proper standard of care. For example, an attorney can file a claim on behalf of a client whose medical condition was not properly diagnosed or was diagnosed too late. In medical malpractice cases, both the doctor or nurse and the associated hospital are generally liable for any injury sustained by a patient. Common medical malpractice claims include improper medication dosage, errors during surgery, and misdiagnosis.
Slip and Fall
A slip and fall action is a kind of personal injury lawsuit filed by someone who has been injured by a slip and fall on someone else's property. For example, a plaintiff who falls in the icy parking lot of a shopping mall may have a case against the property owner, or a renter who tumbles down the unrepaired stairs in her apartment complex could sue her landlord. In these cases, a personal injury lawyer must prove that the owner of the property had notice or knowledge of the condition, and failed to clean it up and rectify it within a reasonable amount of time.