News & Insights
Steps to Take if You Suspect an Elderly Person Is Being Abused
After a lifetime of hard work, seniors deserve the utmost in care and respect. Unfortunately, elder abuse is a common problem in the U.S. Elder abuse in Annapolis may go unreported if the senior is unable or ashamed to tell someone about it. If you have a loved one who is in a nursing home or who is receiving aide services at home, it's important to visit regularly and watch out for the potential signs of elder abuse. If you do notice an unusual injury or other signs of abuse, you should contact an attorney promptly.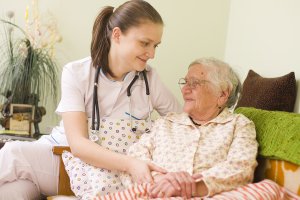 Getting Immediate Help
If you suspect that your loved one is in need of immediate intervention, you should call 911 or your local police department right away. Your loved one may need immediate help if he or she has a severe injury, has been denied medical care, or is being sexually abused. In circumstances like these, you should call for immediate assistance before contacting an attorney.
Reporting the Abuse or Neglect
If you do not believe your loved one is in immediate danger, yet you do suspect that abuse has occurred or is ongoing, you should report your suspicions promptly. Call the hotline for the Adult Protective Services (APS) agency in your state or contact your lawyer to help you submit the report. When you call the hotline, be prepared to answer some basic questions. You'll need to provide information such as the senior's full name, place of residence, and contact information. Let the APS representative know why you suspect your loved one is being abused , such as whether you've heard a health aide yelling at your loved one or whether you've observed unexplained injuries on your loved one. The APS representative may also ask you about any medical conditions the senior has, such as confusion, and the nature of the senior's social or family support.
Contacting a Personal Injury Lawyer
If you haven't done so already, contact a personal injury lawyer after you report the abuse. He or she might ask you to document the abuse to substantiate the case in the event that you file a lawsuit on behalf of your loved one. Your attorney can also review the nursing home contract and help you move your loved one to another facility.