Even a minor car accident in Annapolis can be a scary and overwhelming event. But when car crashes involve injuries , it is especially important to know how to react. Be prepared for any car accident by always keeping your insurance information and a pen and paper in your car. After a car accident, try to stay as calm as possible, and call 911 if you or anyone else in your vehicle is injured. Continue reading to learn why you should watch what you say, gather information, and contact a car accident lawyer after a serious collision.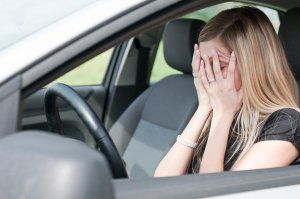 Watch your Words
Once you get to safety after a car accident, only speak to the other driver to obtain his or her insurance information. Do not discuss the details of the accident with the driver, admit fault, or even apologize. Accidents are traumatizing events, and both drivers are likely very sorry that there was a collision at all. Unfortunately, the other side's insurance company and car accident attorney will take any opportunity to twist what you say and assign blame.
Gather Necessary Information
Your next step after a car accident should be to gather as much information as possible. After car crashes, attorneys advise securing names, insurance information, license plate numbers, and contact information from anyone involved. If anyone witness the accident, make sure to get his or her name and phone number. If you can, take photos of the accident scene and damage to your vehicle. This documentation will be essential to any claim for damages.
Contact a Lawyer
Finally, when car crashes involve any injuries, it is essential to contact a law firm that regularly handles car accident claims. Never speak to the other side's insurance company without first consulting an attorney. While you are required to make a report to your own insurance company, speak to an attorney first, and try to have him or her present when you give a statement.