Mass transit accidents have the potential to inflict serious injuries on a significant number of people. These types of accidents include train or subway derailment, bus crashes, airport shuttle accidents, and taxi crashes, just to name a few. In the aftermath of accidents in Annapolis , your first priority is to attend to your medical needs. Then, you can begin working with an attorney who specializes in representing the victims of accidents. Your attorney will thoroughly investigate the case to determine liability, and help you obtain compensation for your injuries and other losses.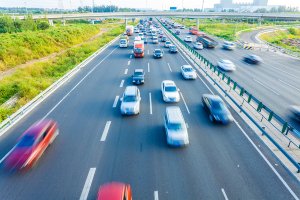 Cooperate with the First Responders
Depending on the severity of your injuries, you may be rushed to the nearest ER via ambulance right away or you may remain at the crash site for a little while. If your injuries are not serious, you can expect police officers to ask you some questions. It's imperative to answer these questions fully and honestly. Be sure to provide your full name and contact information. You may also write down the names and badge numbers of the police officers who question you. It's also a good idea to request a copy of the police report; however, your attorney can always obtain a copy later if need be.
Obtain a Medical Evaluation
Once the first responders let you know that you can leave the crash site, you should head for the nearest hospital, even if you think your injuries are not too serious. Getting a medical evaluation and receiving treatment establishes a record of your injuries and their causes. This will help your attorney obtain compensation on your behalf. Be sure to let the doctor and other medical professionals know that you sustained your injuries in a mass transit accident .
Contact a Personal Injury Lawyer
Retain legal representation as soon as possible. Your attorney can explain the common carrier law, which applies to mass transit accidents. The common carrier law mandates that public transportation companies have a higher degree of responsibility toward their passengers as compared to other companies or people. With the principles of the common carrier law, your personal injury lawyer can file a complaint on your behalf.
If you or your loved one has been involved in a mass transit accident, personal injury attorney Paul Weber may be able to help. He has recovered millions of dollars for his clients. While nothing can alter the life changing impact of such an injury, Hyatt & Weber is committed to helping you obtain maximum compensation. For a complimentary consultation, call 888-901-3523, fill out our contact form, or send an email to pweber@hlaw.com .